Commercial Partner and Client - Brentwood Borough Council
Basildon and Brentwood Council partnered together in order to deliver quality Revenues and Benefits Services in a Nationally recognised partnership agreement that is set to continue growing in the future.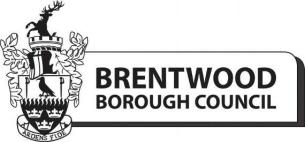 Successful shared Revenues & Benefits service achieves £1m in joint savings
With the constant pressure to deliver high quality services whilst achieving budgetary efficiency, local authorities are looking for new ways to deliver the best possible services to residents. Realising the potential gains to be made through collaborative working, Basildon Council have created a partnership with Brentwood Council in order to deliver quality front and back office services to their residents as well as other local authorities.
Building on the successful partnerships that currently exist between the two councils, it will ensure high quality, low cost services that are customer focused. The growth plan for the two councils incorporates attracting additional business from public and private customers, with profits benefiting the public purse.
Case Study
In the past, the merging of similar local authority services would have been seen as novel or unique. However, In January 2017, the Revenues & Benefits service of both Basildon and Brentwood Council merged as just a small part of the overall design concept. Brentwood Borough Council had investigated the possibility of joint working with other authorities as far back as 2013/14, with Basildon's Commercial Services driving this prospect and ultimately making it a reality.
The time required for the successful merger did not have any detrimental effect on the overall performance, which had not only been maintained, but also improved.
The combined service provides back office and call centre functions at the Basildon Centre and also maintains full front office services within Brentwood, situated at Basildon Council's offices.
Staff have been central to all the proposed changes and the creation of the partnership. They were consulted throughout and informed on progress. Staff were actively encouraged to help develop the approach and shape the service, as well as being involved in the fundamental redesign of practices and procedures.
The partnership generated significant income to create an ethos for Basildon Council to become more entrepreneurial at a time of unprecedented financial challenge, whilst ensuring that services to residents improved.
Both Councils have achieved financial savings as a result of the merger, and the partnership has now grown to incorporate other services such as Emergency Planning and Business Continuity functions.
Endorsements
"We have successfully delivered this shared service arrangement for three years and in that time, its great work has attracted national recognition. We now have invaluable experience to build on and we believe that there are further savings and efficiencies available to both councils."
Philip Ruck, Chief Executive of Brentwood Borough Council - 2017
"Sharing services to improve outcomes and save money isn't new, but the scale of our partnership, both in terms of the number of agencies involved and number of staff delivering in new ways is something we're very proud of."
Scott Logan, Chief Executive of Basildon Borough Council.

Further information and enquiries
Request a callback from Commercial Services.
For further information and enquiries see contact details below.
Address

Business Service Plus
Basildon Council
The Basildon Centre
St Martins Square
Basildon, Essex
SS14 1DL
United Kingdom