Energy Bills Rebate
Find out more about the Government's Energy Bills Rebate, when you receive a payment and how to claim.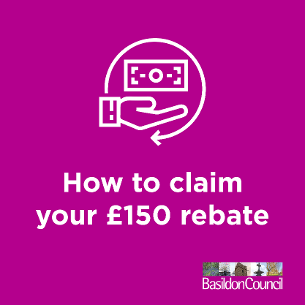 On 3 February 2022, the Chancellor of the Exchequer announced two schemes to help with rising energy bills:
a one-off payment of £150 to households in Council Tax Bands A-D, who are not exempt from Council Tax
a Discretionary Rebate scheme for those who need help with their energy bills but are not eligible
Full details on the energy rebate are available on the council's website, including the application form for non Direct Debit customers.
Energy Bills Rebate
This page is regularly updated to include the latest information on:
eligibility criteria
application form for non Direct Debit customers
discretionary scheme for customers not eligible for the rebate
If you pay your council tax by Direct Debit, and have not yet received your payment please get in touch by calling 01268 533333.
ENDS
Published on Wednesday 11 May 2022