In the news: Development begins on rough sleeper housing at former adult learning centre site
Work to convert a former adult learning facility in Basildon into 10 self-contained homes is underway.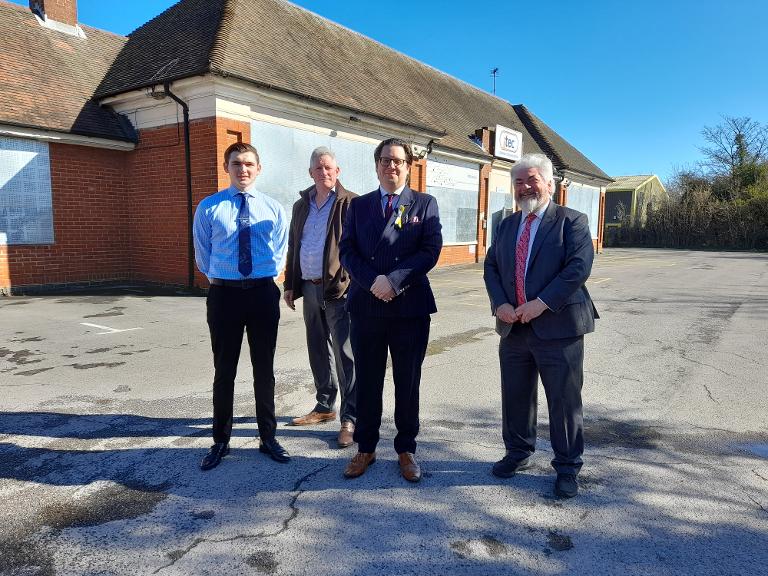 Homeless people are set to benefit from the new scheme designed to help them get them back on their feet and into employment.
The former ITEC adult learning facility in Burnt Mills Road will be converted by Morgan Sindall Property Services into 10 homes for the homeless, with a further six self-contained modular homes installed on-site for former rough sleepers after planning was approved in January.
The new homes will be known as Nevendon Place to pay homage to the former Nevendon County Primary School, which opened in 1927 and later became the ITEC adult learning facility.
The 10 one-bed units inside the building will be managed by housing association, Peabody South East, in partnership with Basildon Council. The six modular units will be managed by the Salvation Army. The six modular units are being supplied by Hill Group, which is a sustainable, efficient and safe home designed to be part of the solution to the homeless crisis.
Chairman of the Housing and Estate Renewal Committee Councillor Andrew Schrader said: "It's great that work is underway so we can get these homes ready as soon as possible. It will be a move-on housing scheme specifically for Basildon residents who have found themselves homeless. Residents will be able to live there for a maximum of three years and some will stay for a minimum of six months. It will be a stable base from which they can build towards permanent employment and housing."
Regeneration Director at Morgan Sindall Property Services Mark Whittam said: "We are proud to be part of the rollout of this scheme, which will provide those who are homeless with safe, long term accommodation so they have the support needed. The regeneration of the old college into living accommodation will support those most vulnerable in the Basildon community."
The scheme, which will have office space for support workers, council staff and supporting agencies, has been funded through the Rough Sleeping Accommodation Program (RSAP) a joint funding stream from the DLUHC (Department for Levelling Up, Housing & Communities) and Homes England.
It is expected to be complete this Autumn
ENDS
Published Thursday 17 March 2022