In the news: Green light for redevelopment of the Eastgate Quarter
Basildon's Planning Committee gave the go ahead for Infrared to redevelop the Eastgate Quarter in Basildon town centre.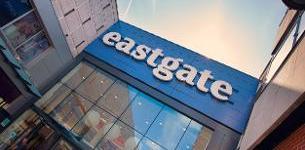 The plans, to redevelop Eastgate Shopping Centre and the surrounding area, have been submitted as an outline planning application which means that they were agreed in principle and require a further reserved matters planning application for each of the proposed phases over the next few years.
The surrounding area includes the existing car park and shopping arcade to the north of Basildon Bus Station. It also includes Kelting House and the Asda supermarket, petrol station and car park.
The plans will provide up to 2,800 new homes, including build to rent, open market sale, student accommodation, housing for later living and co-living.
Improvements to the retail space will be complimented by improved car parking along with public transport links (including a new bus station), better walkways and more green and outdoor spaces.
ENDS
Published on Friday 23 April 2021