The Mayoral Badge of Office
The Mayoral Badge of Office represents all parts of Basildon Borough.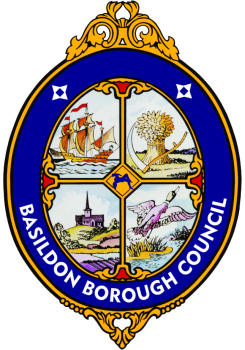 Clockwise from the top:
the sailing ship represents Billericay and marks the Mayflower expedition to the New World in the year 1620 which included a number of families from the town
the corn sheaf and scythe represent Wickford
the mallard rising from the marshland is for Pitsea
the 17th Century St Nicholas church on the hill represents Laindon
at the centre is a silhouette of the Mother and Child Statue by Maurice Lambert, commissioned in 1959 to symbolise the growth of the New Town and which stands today in Basildon's Town Square.
Further information and enquiries
Enquiries please to the Mayor's Office. See link to contact details below.