In the news: Successful prosecution following double flytipping offence
A man has been convicted after pleading guilty to two flytipping incidents in Basildon dating back to 2020.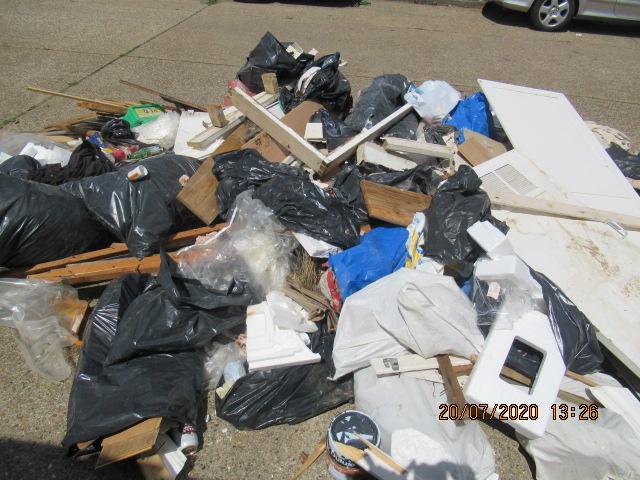 The offences occurred on 14 July, 2020 in Roberts Road, Basildon and on 20 July, 2020 in Rookyards, Basildon.
Stephen King, 37, of Grey Street, Bootle, had previously missed court summons having moved from Essex to Liverpool.
He illegally dumped a number of items including, black sacks, wood, paint, debris, old chairs and a car wheel.
He was arrested on Saturday 5 March, 2022 and remanded in custody until he appeared at Wirral Magistrates Court on Monday 7 March where he pleaded guilty to two offences of deliberately flytipping waste, which he had collected from members of the public. They had paid him to take the waste away, unaware that he was not a registered waste carrier.
Basildon Council was awarded legal costs of £720, compensation of £240 for the clearance costs, and the defendant was fined £320 for each offence which was deemed paid due to time spent on remand.
Chairman of the Enforcement and Public Order Committee Councillor Andrew Baggott said:
"These incidents showed a flagrant disrespect of the law and having moved to Liverpool he probably thought he would get away with it. We'll leave no stone unturned in tracking down perpetrators that think they can blight our communities. Let this be a lesson to anyone who thinks flytipping is okay. I would like to also remind residents that they have a duty to ensure that waste is only given to an authorised waste carrier and could face a criminal sanction in failing to do so.
"There are many people offering waste clearance services and not all are registered. In the main it is the unregistered waste carriers who ultimately flytip what they collect to avoid paying tipping charges."
ENDS
Published 10 March 2022