In the news: Planning permission granted for 16 new homes for borough's homeless
A former adult learning facility will be converted into 10 homes for the homeless, with a further six self-contained modular homes installed on-site for rough sleepers.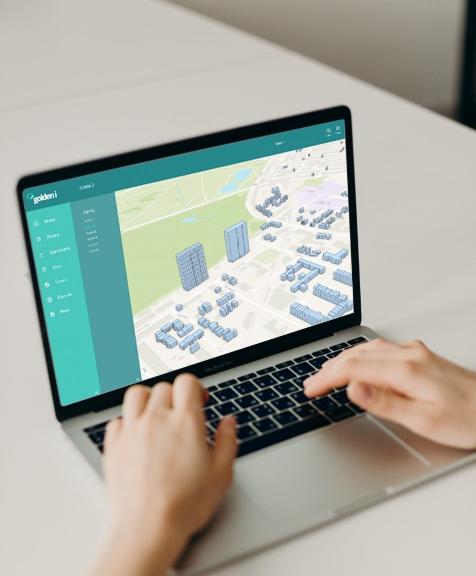 The modular homes have been gifted by The Hill Group and this generous donation together with the conversion adding a vital pathway allowing 16 of Basildon's street homeless population to leave the streets and live in safe, secure homes."
Planning permission was granted by Basildon Council's Planning Committee last night (Wednesday 26 January) for the former ITEC site in Burnt Mills Road, Basildon.
It will be a move-on housing scheme specifically for Basildon residents who have found themselves homeless. Residents will be able to live there for a maximum of three years and some will stay for a minimum of six months on an assured shorthold tenancy. To be eligible, they must be assessed via a strict referral process and be deemed ready to work with support staff and agencies to manage and sustain an independent tenancy. Funding conditions also mean that the scheme cannot be or become a night shelter or hostel, and anyone determined high risk will not be eligible for the scheme.
The scheme, which will have office space for support workers, council staff and supporting agencies, has been funded through the Rough Sleeping Accommodation Program (RSAP) from the DLUHC (Department for Levelling Up, Housing & Communities).
The 10 one-bed units inside the building will be managed by housing association, Peabody South East, in partnership with Basildon Council. The six modular units will be managed by the Salvation Army. The six modular units are being supplied by SoloHaus, which is a sustainable, efficient and safe home designed to be part of the solution to the homeless crisis.
Chairman of the Planning Committee, Councillor Carole Morris said: "The scheme aims to provide our residents affected by homelessness with a home. Receiving support, vocational training and the skills required to be able to move on and sustain their own tenancy, they will get the opportunity to turn their lives around."
Andy Hill, Chief Executive, The Hill Group, said: "We are delighted to be working with Basildon Council on this scheme which once complete will change peoples' lives for the better. It is excellent news that planning has now been approved, and we are looking forward to working with all of the teams to deliver SoloHaus in Essex."
Captain Paul Williams of the Salvation Army added: "The Salvation Army is excited to be using innovative solutions to work with people experiencing homelessness. Malachi Basildon will provide six units of supported modular accommodation in a partnership between The Salvation Army and Hill Group. The innovation of the project lies in the fact that the support we offer will be community based and community led. We believe this will lead to improved outcomes for our guests."
Ends/
Published on 27 January 2022
Further Information
Malachi is the name the Salvation Army gives to their schemes that are aimed at ending rough sleeping; hence the reference to Malachi Basildon.
About The Hill Group and SoloHaus
Hill is an award-winning housebuilder and one of the leading developers in London and the south east of England, delivering both private for sale and affordable homes.
Now in its 21st year, this family-owned and operated company has grown to establish itself as the UK's second-largest privately-owned housebuilder, with an impressive and diverse portfolio of schemes ranging from landmark, mixed-use regeneration schemes and inner-city apartments to homes in rural communities.
With staff numbers over 700, the company operates from six strategically located offices across the South-east, with its head office based in Waltham Abbey.
Hill builds around 2,400 homes a year, with 9,900 homes currently under construction and a pipeline of more than 14,000 homes. Around half of the development portfolio is in joint venture to deliver a range of mixed tenure developments, reflecting Hill's commitment to partnerships with government, local authorities, housing associations and private clients.
Hill Group designed and created the SoloHaus modular home as part of its Foundation 200 programme, launched in 2019 to mark its 20th anniversary. Foundation 200 is a pledge to deliver 200 SoloHaus homes to homelessness charities as part of a £15m social impact fund, providing safe, comfortable, sustainable homes to single people experiencing periods of homelessness.
Since the foundation was launched, and with demand increasing significantly across the country, Hill invested in two production facilities and is now marketing SoloHaus for general, UK-wide sales.
Follow Hill on LinkedIn and Instagram @Hill_Group_uk