Basildon for Business - South East Export Development (SEED)
South East Export Development (SEED) is helping small businesses from across the region, including here in Basildon, to get into overseas markets.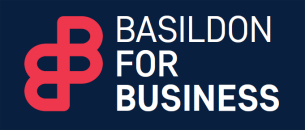 While visits to major International Trade Shows and the ability to travel abroad to do business are still very much on hold due to the COVID pandemic, this project will focus on helping companies to make new virtual connections overseas.
The project runs for one year from April 2021 and will organise a series of virtual trade missions and free activities to help companies to access new international markets.
The SEED project will focus on the following sectors:
Food & Drink
Health & Life Sciences
Digital & Creative
SEED will offer businesses a range of FREE support services to help access new international markets through an innovative support programme culminating in a series of virtual trade missions aimed at SELEP-based companies which are keen to increase their international activity.
Further information and how to participate in SEED
Interested in participating? All you have to do is complete and return the Expression of Interest Form which can be downloaded from the SEED website. See...
For further information about SEED visit:
SEED is funded by SELEP (the South East Local Enterprise Partnership) with additional support from the Department for International Trade and Enterprise Europe Network.